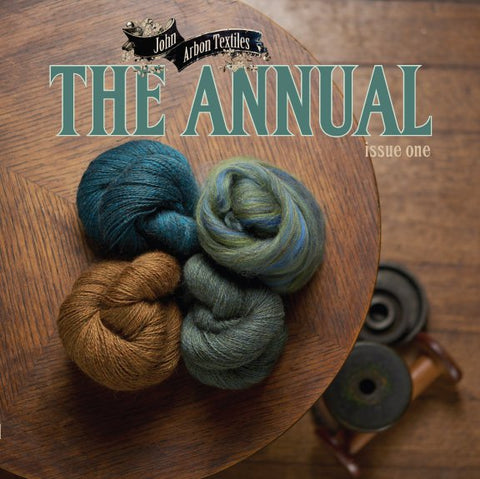 The Annual (issue one)
John Arbon Textiles,  The Annual  is a nod to the yearly treat from an English childhood.  The pages include some gems – spot the difference and a word search, a few of John's favourite factoids and even some input from our much loved, characterful old cat – Mr Smoke! There are also insights into our love of vintage machinery amongst info on all our luxury yarn and fibre tops blends. Plus you will find four exclusive patterns designed specifically for our yarns from our regular and most favourite designers.
Nestled in the heart of North Devon, Joh Arbon's Mill is one of only a handful of small-scale, specialist worsted processing and spinning Mills still operating in the UK. Full of refurbished machinery John has rescued over the years, with some newer additions along the way, the Mill is where we create, develop and make all our yarn & tops ranges.
The Annual (issue one) is a glimpse into their wondrous woolly world and features the following:
Boyd Hat pattern designed by Sonja Bargielowska
Chapman Sock pattern designed by Rachel Atkinson
Cuthbert Scarf pattern designed by Francesca Hughes
Drucilla Shawl pattern designed by Fay Dashper-Hughes
Glorious illustrations by Katie Green
Articles and behind the scenes glimpses of the Mill by John
---
We Also Recommend