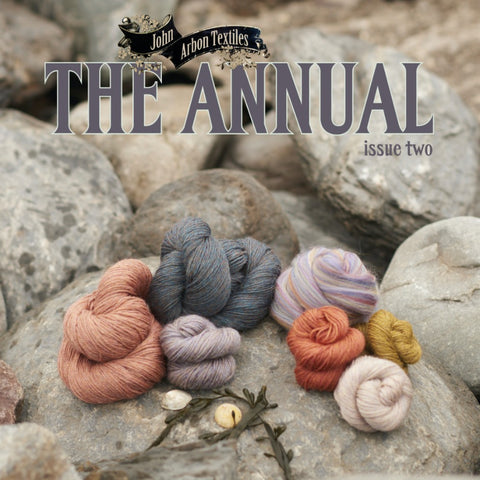 The Annual (issue two)
The Annual 9issue two) offers you a glimpse into the wondrous woolly world of John Arbon Textiles. Its pages include some gems – insights into how their Mill is run, some brilliant articles by John and puzzles by the splendid Katie Green and oodles of info on our scrumptious Yarn & Tops ranges…
Plus you will find four exclusive patterns designed specifically for our Yarns by Fay, Sonja, Francesca and Emily. Each pattern gives two different yarn options – to show the versatility of each design. Each pattern is named after a beloved local beauty spot here in North Devon.
The Annual (issue two) features the following:
Plus all the helpful product content in our catalogues of old.
---
We Also Recommend