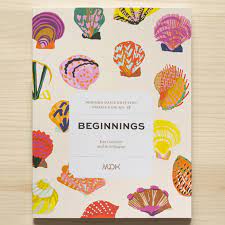 MDK Field Guide No. 18: Beginnings
Karida Collins makes it all so simple. The mission? A collection of designs so elemental, so distilled, that every knitter can make them. Whether you're new to knitting or a seasoned veteran, these six patterns will make you very happy. Let's begin again, with these artful, modern, clever—and easy—projects.
Field Guide No. 18: Beginnings, celebrates the idea of a new start, that joy that comes when trying something for the first time.
These projects require nothing more than knit, purl, decrease, increase, and yarnover. There's a simple cable in there, too, and that's as fancy as it gets. But look at what amazing effects can come from these most basic of stitches.
Knitting is forever new—each project has its own moment when we decide we're going to jump in. Have a look at these six ideas—there's endless fun to be had here.
---
We Also Recommend